In the last week of February, discover our selection of the 3 events in terms of mobility and transportation that occurred this month. On the program : The recent order of 200 robot taxis by a major airline company. The new Google Maps feature allowing to pay parking or bus tickets. Finally, the integration of a new micro-mobility operator into Moovit's UK application.
200 eVTOL ordered by United Airlines from Archer
Announced on February 10, the American startup Archer revealed that it has reached an agreement with the American giant United Airlines. Indeed, the airline company will purchase up to 200 electric vertical takeoff and landing aircraft (eVTOL). Equivalent to more than $1 billion in investment, with an additional $500 million purchase option.
Totally seduced, the company is considering deploying a service to facilitate connections between airports and city centers. Faster, more economical but above all more environmentally friendly, this new mobility service will be able to fly at speeds of up to 241 km/h. It could carry up to two passengers, in its first version.
Operated by one of United Airlines' partners, the airport shuttle will be launched by 2026. Considered by many to be the future of urban transportation, United Airlines is also engaged to supporting and investing in Archer. As stated by Brett Adxock, co-founder and co-CEO of Archer, "This agreement is more than just a commercial agreement for our aircraft. It is a new partnership that will enable the American start-up to raise up to $1.1 billion, from United Airlines, Stellantis (ex-Fiat Chrysler Automobiles). But also from Baron Capital Group, Federated Hermes Kaufmann Funds, Mubadala Capital, Putnam Investments. Or Access Industries and Ken Moelis.
Now pay your parking and ticket on Google Maps…
Announced the february 17, Google Maps has just added a new feature, more than expected in this time of pandemic. Namely the integrated payment on the application of parking and public transit fares. As stated by the Californian giant, " These days, people are upping their hand sanitizing game and avoiding touching public surfaces as much as possible. Thanks to an integration with parking solutions providers Passport and ParkMobile, you can now easily pay your meter right from driving navigation in Maps, and avoid touching the meter altogether."
In test since September in the city of Austin, Google Maps has decided to extend this functionality to more than 400 American cities. These include New York, Los Angeles and Boston. Moreover, android users can also pay their transport tickets. And this via Google Pay and thanks to a partnership with 80 agencies around the world. Currently only available on Android, the Californian giant wants to eventually deploy an iOs version.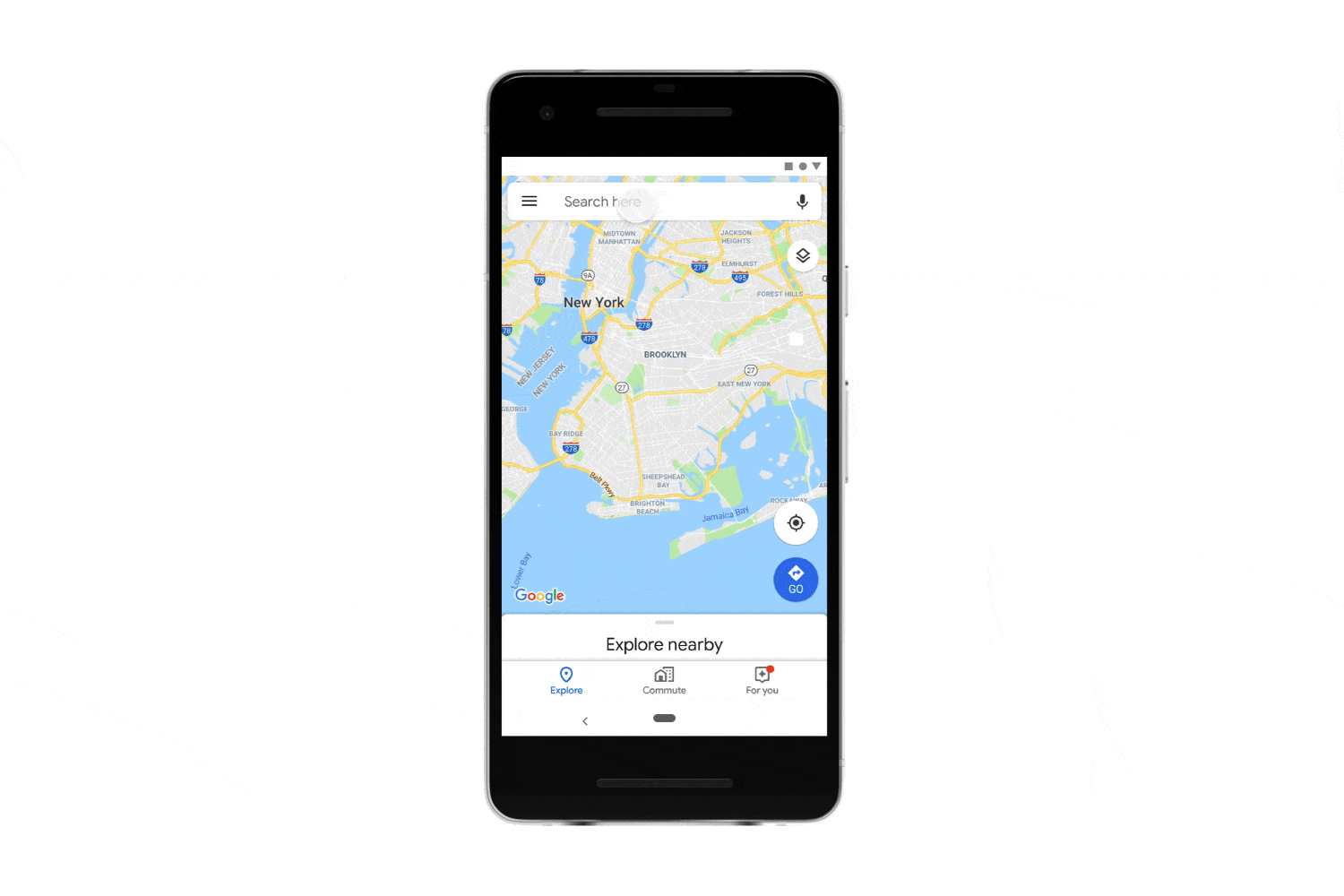 Integration of the Beryl micromobility operator on Moovit
In the top 10 of the most used navigation applications, Moovit is constantly updating its app. In mid-February, the UK version of the urban mobility application integrated the UK micro-mobility operator Beryl. With the aim of offering users a maximum number of alternatives. Based in London, Beryl purpose bicycles, electric bikes and scooters services since 2012. Now available on Moovit, users will be able to locate the nearest vehicle.
A feature expected, especially in this period of COVID-19. Indeed, according to Moovit's latest Global Public Transport Report 2020, on average, 35% of cyclists and scooter users in the United Kingdom prefer to connect their rides with public transport for more efficient first and last segments of a journey. As said Luke Redfern, Moovit's UK partnership manager, " From Norwich to Bournemouth, users can now find several alternative mobility options and take advantage of the most convenient modes of transport to get from point A to point B,". This is a great way to promote intermodality and MaaS !
Discover also our latest infography:
Route planner apps, on the way to MaaS